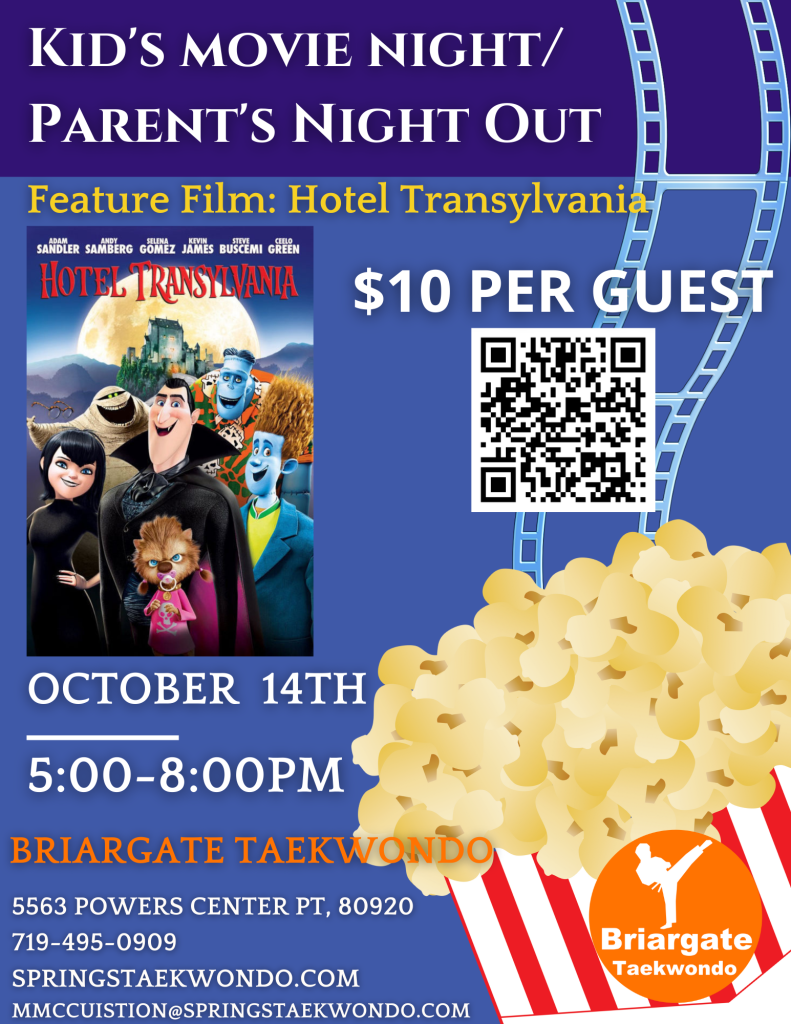 Kid's Movie Night 5-8 PM
Join us on Saturday, October 14, from 5:00-8:00 p.m., as we feature Hotel Transylvania!
We will kick off our evening with about an hour of fun, games, and a costume contest, followed by our movie. We will sell snacks and drinks and serve free popcorn during the movie.
Cost
Students are FREE and are encouraged to invite friends; guests are just $10 per child.
Costume Party!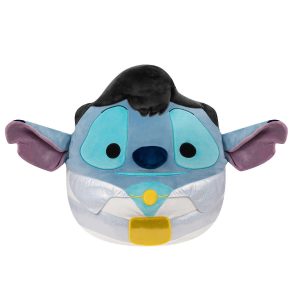 This event is a monster theme! We will reward one student with the best overall monster costume; let's see that creativity!
*NOTE: Please make sure costumes are not too scary or violent-looking.
We are excited to announce that the prize for the winner of the Costume Contest will receive a 24″ giant Squishmallow of Elvis Stitch!! We will feature this prize in the Dojang all week leading to the event this Saturday!
FREE Popcorn, Drinks & Snacks for Purchase
Please, no outside food or drinks.
Chips/Juice/Water = $1.00
Soda/Candy = $2.00
Hotel Transylvania
Hotel Transylvania is an animated comedy film starring Adam Sandler as the voice of Dracula. The movie revolves around Dracula's lavish hotel, which caters exclusively to an assortment of monsters seeking a vacation from the human world.
Trouble ensues when a human boy accidentally discovers the hotel and falls for Dracula's daughter, Mavis. The film blends humor, heartwarming moments, and a dash of spooky fun as it explores themes of acceptance and family bonds in a light-hearted and entertaining way.
Please use the button below to register. See you at the movies!