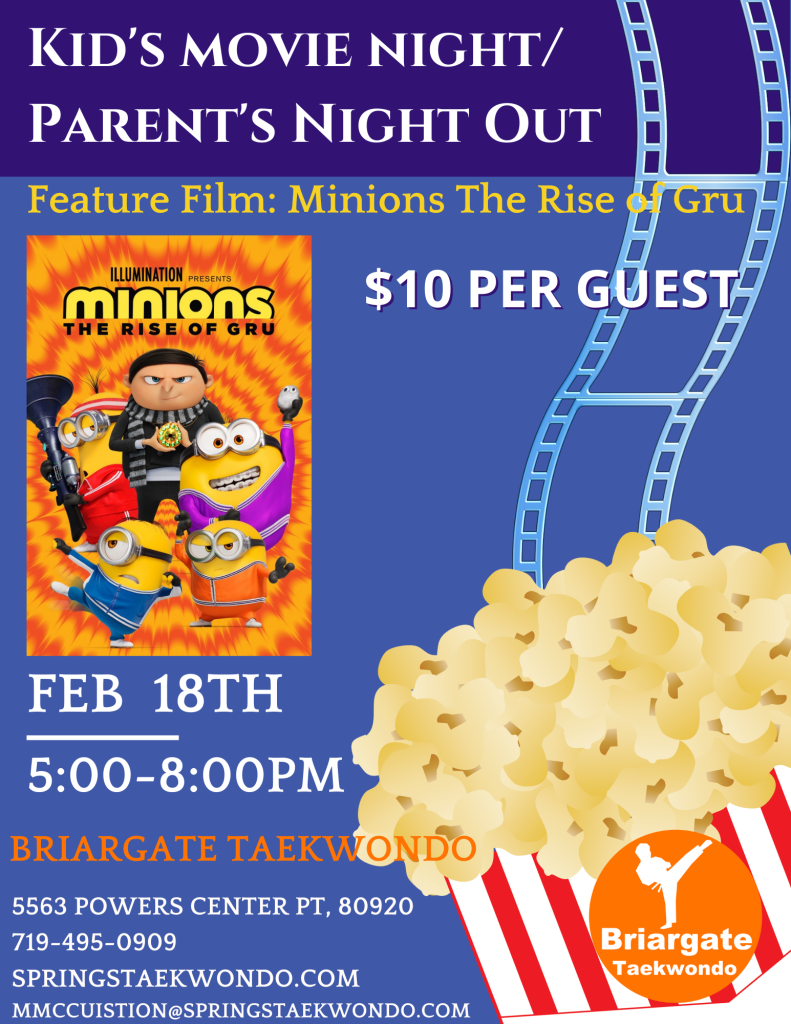 Kid's Movie Night 5-8PM
Are you ready to kick it into high gear and join us for a movie night at our taekwondo dojang? We're excited to announce that we'll be showing "Minions: The Rise of Gru" on our big screen!
Whether you want to drop off your kids for a special date-night or join them for the fun- this fun-filled animated film is perfect for the whole family and is sure to have you laughing and cheering along with the Minions as they embark on a new adventure.
This is a great opportunity for fellowship for parents, as well as students of all ages, while also having a blast. Plus, it's a great way for new students to get a taste of what our dojang is all about.
So grab your friends and family, and join us on February 18th, 2023 for an evening of entertainment and martial arts. Free popcorn and drinks and snacks for purchase will be provided.
Please use the button below to register. See you at the movies!